Founded in 1958 as a division of Warner Bros. Pictures, Warner Bros. Records adopted the mythical shield of its parent company as its logo and has used it ever since.
Later in 2004, Warner sold Warner Bros Records but they agreed that they would continue to use the Warner name and crest for 15 years. At the end of this period, the company has presented what will be its new name (Warner Records) and its new identity design.
Warner Records It is the stamp of Ed Sheeran, Dua Lipa, Red Hot Chili Peppers, Jason Derulo, Bunbury, Camela, Marea, Pablo Alborán, Beret or Vanesa Martín. Together with Universal and Sony, Warner Records It is the third giant in the sector.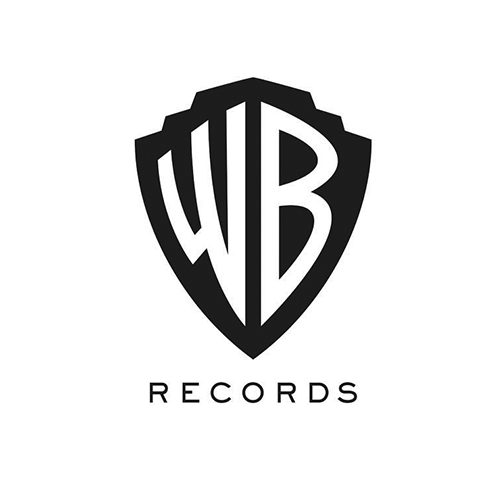 Before
After
The rebranding it is also justified, in part, by a significant change in the company's location. And is that Warner Records has just moved its headquarters to the Arts District of Los Angeles. Its new logo, a kind of rising (or setting) sun, seems to also want to be a reflection of this Californian spirit.
"For the first time in the history of the company we have had the opportunity to create a totally different and modern identity of our own", they have said from Warner Records. "The timing couldn't be better as we all feel the firm is in a moment of reinvention that builds on our legacy as we move into a future fueled by boldness and creativity.
We have a growing roster of world-class artists, a rejuvenated team, and an amazing new location. It's a new day for Warner Records, an iconic label that was born in the California sun and is at home anywhere in the world. "
In its statement, the circular design of the logo is described as "a disk, a sun and a globe, a nod to the past, present and future of the company."
On the other hand, the new logo seems to deconstruct itself in many ways, generating a great diversity of compositions. Regarding this visual system, the company comments that "the openness of the design gives it enough flexibility to encompass all artists from W. Records and all musical genres from around the world ".
Conclusions
Making logos extremely simple can generate impact but it can also make your design somewhat bland or little differential. I think the magic is in finding that middle ground between the basic and the creative, and that usually plays a lot of Pentagram, and with great mastery. I think the new logo of Warner Records is tremendously basic, but at the same time, I find it interesting because it is evocative, resounding, and versatile. Anyway, when you have a word with as much value as Warner in your logo, you can afford certain licenses.
Of course, when such determined bets are made on basic geometric shapes, it is essential to provide tons of personality through animations and brand applications.
Pentagram Y Warner
They have taken this into account, and have created a particular, versatile, and dynamic universe, a bit chaotic in my opinion, but without a doubt, it turns the brand into something more, much more, than a cut disc.